Funding round 14: October - December2022
In this round, we distributed £40k to 40 groups in equal grants: £1k each.
These are some of the 40 grassroots groups who were funded (click on the names to go to their social media):
UK-Wide (based in Birmingham)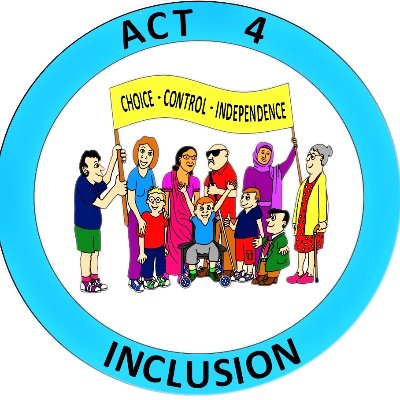 We are a non-party political campaigning organisation involving disabled people, carers, trade unionists, activists, academics and health and social care professionals and workers. Act 4 Inclusion believes the crisis needs a radical solution.
Our long term aim is to transform the current System so all people can be:
• Able to live in the community as equals, fully included and fully able to participate in community life.
• Able to choose their place of residence and where and with whom they live, on an equal basis with others.
• Able to have access to a range of in-home, residential, and other community support services, including personal assistance necessary to support living and inclusion in the community.
• Able to use services and facilities provided to the general population, with the flexibility to respond to all access requirements.


South East England (London)
Long term the hopes are to create and foster artistic and creative communities within and for Black Queer, Trans and Gender non conforming folks. For skill sharing to be a norm within AltBlax, and as raving is a form of protest and resistance to hold a forest rave/party every summer solstice thats filled with art activties and Queer Black music!!
UK-Wide (London)
Our aims are to campaign for Equality and justice for Black (BME) communities, earners and service users, against the impacts of austerity and cuts, against systemic racism, for human rights if those in the global south impacted by climate change , against state brutality , for Race Equality, for refugee rights and against racist laws and policies discriminating against black , migrant and refugee communities
South West England (Bristol)
 We are working to bring an end to patriarchy, and all systems of domination and oppression. To do this we want to grow our group so we can carry out more activities. We recognise that whilst women, trans and non-binary people are most affected by patriarchy and misogyny, cis men are affected and also have a responsibility to play their part. We want to find ways to include them in the feminist movement.
We are non-hierarchical and we are always open to new members who will be treated as equals within the group.
We aim to:
- Challenge the impact of patriarchy on everyone
- Be led by women and all people who have lived experience of misogyny and sexism
- Be intersectional, inclusive and organise without hierarchy

North West England (Manchester)
CHARM has been calling for a root and branch review of mental health provision for the last two and a half years, because of the failings in community and hospital services in the region.
Our activities currently include
- Leading the campaigning for independent public inquiry into human rights abuses and calling for Public Inquiry.
- Establishing a People's Commission to hear testimonies from service users and families about experiences of inpatient psychiatric wards with focus on use of restraint, forced drugging, isolation.
- Tackling diversity and racial inequalities in mental health services
- Running the Manchester Hearing Voices Network to develop support for groups and individuals who hear voices across the North West.

North West England, UK-Wide (based in Cheshire)
CDPAC, in line with DPAC nationally, works to promote disabled people's human rights and equality. Our aim is the abolition of social care charging and care debt recovery. 
We fight the injustices created by structural inequalities whose features are environmental, attitudinal and cultural. CDPAC is assertive in challenging local, regional and national politicians, the Association of Directors of Adult Social Services, the Local Government Association, and Chief Executives on cuts to social care needed by disabled citizens to ensure the upholding of their right to an independent, full and dignified life.
North West England (Lancaster)
Demilitarise Lancaster is a new campaign set up by Lancaster Students Support the Strike. We are Lancaster University students and local young people campaigning for the University to completely cut ties with murderous arms companies. War criminals, like BAE Systems, have no place on our campus and in our education institutions.


South West England (Bristol)
We are the East & South East Asian (ESEA) diasporic community in Bristol. We want to belong and feel a real sense of community for ESEA people within/outside of Bristol where the culture of accountability, empowerment and uplifting each other is the norm. We want to build community so we can collaboratively learn from and work in coalition with each other to advocate for our wellbeing, challenge stereotypes and tackle overt and covert racism and discrimination.
England-wide
We make common cause with others protesting against the cost of living crisis, striking for better wages and conditions, etc., getting out on the streets with fliers, stalls, banners, placards, and noise!

We work closely with disabled people's organisations to challenge the Government and local Councils to stop care charging altogether; meanwhile to raise the minimum income guarantee, end the use of bailiffs to recover charging debts and increase benefits. We speak to trade unions, political organisations, campaigning and community groups to encourage them to raise an outcry to end social care disgrace, defend human rights and campaign for a NaCSILS.

We have set up an online petition: Click here



South East England (London)
EXCAVATING DIVERSITY SOCIAL HOUSING NETWORK, aims to address the interrelated and racialised twin attack upon Social Housing & Social Amenities. We collaborate with community and commercial venues, festivals and patrons, to present free exhibitions, accompanied by discussions on Community & Social Housing. We are Black Tenants of Social Housing and Sheltered Housing Residents, each of whom have personally witnessed the victimisation of tenants if all etnnicities. However, we reconise that not only are Black people disproportionately represented within social housing, but we often experience the most extreme examples of Housing Disrepair.
As Black Tenants, as is the case with policing, we also experience the extremes of landlord-state bullying and surveillance, within Social Housing, to control, and conceal exploitative contracting and maintenance, and to silence political activism, adverse publicity and public outcry.
South East (London) , Midlands and North.
We hold monthly Exiled Lit Cafes featuring refugee and migrant writers, poetry and prose creative writing workshops, a cooperative poetry group, and workshops in the community including workshops at the Calais migrant camp. Our lit events focus on human rights and social justice. -We produce Exiled Ink e-mag.
- We recently ran another mentoring and translation scheme.
- We hold periodic participatory events focusing on the arts and terror and injustice in countries from which the refugee writers originate 
South East England (London)
Our current project is investigating the gender politics of the far right, how that is spilling into the mainstream and how we can build resistance. To that aim we are undertaking research and will be organising a workshop in January with the aim not only of education but also of building a coalition of feminist, queer and trans organisations that can take positive action in support of reproductive justice.
UK-Wide (based in London)
We are at the earliest stage of building an organisation. Initially in the outreach and engagement stages, our primary focus at present is strengthening our links with prominent activists, LGBTQ+ organisations and housing contacts in the sector, with the aim of creating a campaign and message around why LGBTQ+ people need housing.

We have recently received a small amount of funding to host a series of engagement events, which will be held to ask the first questions: "what does LGBTQ+ housing mean to you? what is your story? How can our project help?"

Together, we want to create platforms for margianalised groups within the community, so they are able to have their say on the early vision of what First Brick should provide. We are beginning a movement where we hope to both develop housing as well as challenge housing policy that historically has not taken our community into account.

North East England (Newcastle)
Food & Solidarity grew out of the mutual aid group in the west end of Newcastle, where we have been organising around issues of housing, food access, and immigration. We fight for our members, using collective action and peer support and defence in many aspects of our lives! We have recently run eviction resistance training, workshops on bailiff resistance, managing debt, and writing complaint letters to remove prepayment utility meters from our homes. A large part of our work is providing household parcels to our members – we make approximately 50 a week. These include a limited number of solidarity parcels (available to all in the community, no questions asked), and striker solidarity parcels (available to any striking union member during strike weeks). 
UK-Wide (based in London)
IFIR is seeking to organise a campaign against forced deportation from the Middle East but in particularly Iraqi and Kurdish people. This campaign has become even more urgent since the UK Home Office now threatens to deport refugees to Rwanda and Iraq. UKBA continue arresting Kurdish people who have been settled more than 22 years in the UK many of whom have English wives and children. We hold networking meetings, produce campaigning material and visit hotels and detention centres. We talk to refugees in their language and provide a support system.

Scotland (Edinburgh)
Scot-Pep is committed to the overarching aim of decriminalisation of sex work in Scotland, as we believe this is the only way to ensure sex worker rights as it relates to safety and justice. We believe sex workers are the experts on their own lives/experiences. Our organisation has a board comprised of workers, former workers, and allies, but the organisation is horizontal and grassroots in nature. We do not believe in traditional power structures, and we firmly believe that decriminalisation is the way to give power back to sex workers.
Northern Ireland, UK Wide (based in Belfast)
Justice in Care
UK-Wide (based in Yorkshire/Manchester)
In early 2020, we identified our priorities as providing a friendly, independent and informal alliance of people with lived experience of the care system which would promote and secure justice within and beyond the 'care system' for people in care and their families or friends by;
1. Sharing information, ideas and experiences between members and participants
2. Providing access to advocacy and legal support for individuals who are considering legal challenges – both on behalf of service-users or for carers and family members.
3. Developing an informed support group which can make collective advocacy challenges or legal submissions on behalf of its members who have similar injustice concerns.
4. Gathering evidence about injustice within the care system and press for investigation via the courts, Parliamentary committees and independent judicial bodies
North East England (York)
We want to turn ex-care home, Morrell House in Clifton, into
a caring community of flats and shared housing
collectively managed by the residents
affordable rent forever
eco-friendly homes with low energy bills
an amazing place for community activity in Burton Green
Wales and England (based in Peterborough)
By living as no fixed abode Travellers, we are weaving in and out of towns, villages and cities (via land and water) whilst inviting settled communities to engage in campaign conversation, interactive demonstration and creative showcase performance to highlight subjects of concern regarding the erosion of our freedom to roam and the implications of the 2022 criminalisation of trespass.
The right to roam ~ to travel ~ is a human right ~ not just for those living in settled communities but also for Travellers that either choose to live NFA or have a need or want to settle and are forced to live NFA because of the lack of site provision available to them.
Manchester
We are a radical, abolitionist, anti-capitalist, anti-colonial, non-partisan, collective acting in solidarity with migrants in our city and across the world resisting imperial border regimes. We transform these into principles of care, abolition, and equal participation. Our independent, autonomous principles enables our quick reactions to urgent needs, but restricts our eligibility to mainstream funding streams. Our activities are dictated by needs that constantly change; as grassroots community group we can work quickly to engage a wide network of campaigners, musicians and resources.
Scotland
The People's Health Movement (PHM) Scotland is part of the global PHM social movement working towards the progressive realisation of a fairer & healthier world. 
We campaign for a fairer and healthier Scotland
We bring together activists and advocates looking to make health a right for all across the globe
We critically analyse Scottish policy and practice for tackling health inequalities
UK-Wide (based in London)
The People's Land Policy is a project to develop discussion and debate about what kind of land reform we need. By bringing together a range of people to discuss land and the issues that affect them we hope to contribute to the building of a broad-based, radical movement for land reform.
A key part of our work is to consider what we would like to see in a Land Reform Act for England and Wales, learning from the Scottish experience. We would also like to work with land campaigners in Scotland in order to develop UK-wide legislation that would enable radical land reform.
South East England, South West England, London, UK-wide
Plastics and petrochemical production are not aligned with a climate-safe future or all species'  universal right to a clean, healthy and sustainable environment.
As Core members of BFFP we subscribe to their vision: We believe in a world where the land, sky, oceans, and water is home to an abundance of life, not an abundance of plastic, and where the air we breathe, the water we drink and the food we eat is free of toxic by-products of plastic pollution. In this world the principles of environmental justice, social justice, public health, and human rights lead government policy, not the demands of elites and corporations. This is a future we believe in and are creating together.
UK-Wide
We are anti-fascist investigators using cutting-edge open source and investigative methods to document, expose and oppose the far right in Britain.
Read their report here.
Republic of Ireland (Dublin)
We are sex workers organising a sex worker film festival in Dublin for 2023. Our aims in doing this are to build greater community for sex workers in Ireland, challenge stigma by having a positive cultural event attended by sex workers, allies, and the wider community, and add to the push to overturn the Nordic Model, implemented in Ireland in 2017. As evinced by the 2022 Amnesty International report 'We Live Within a Violent System', sex workers' safety has drastically decreased since the implementation of this legal model.
We firmly believe that a more positive cultural depiction of sex workers and sex work will contribute to fighting the stigma currently faced by sex workers in Ireland.
Safety First Wales
Wales
Safety First Wales (SFW) – a coalition of sex workers, health professionals, church representatives, anti-poverty, anti-violence and trans rights campaigners -- formed to decriminalise sex work in Wales and prioritise sex workers' safety, health, and well-being.
South East England (London)
Welcome to Shahre Farang, the Foreign City, where we invent and re-invent cities known and unknown to us. Shahre Farang is a collaborative project built with, by and for people of the diaspora with the hope to offer new stories in English, Farsi, Dari and Pashto. The asylum system neglects individual experiences and considers foreign cultural values as subordinate. Our focus has been to create a space for conversation between cultures through storytelling. These conversations are an opportunity for our facilitators and hotel residents to express the current challenges they are facing and find creative outlets that fit their community.
Message us to get involved!
Northern England (Sheffield)
We want Universities and other education institutions to sever all connections to arms companies. We are focusing on the universities in Sheffield, as we are students in Sheffield and therefore can have the most weight here. However, we also aim to continue supporting and sharing our experience and knowledge with students across the country.
Northern England (Sheffield)
Those pesky students" at universities in Sheffield supporting class and education struggles. The Solidarity Slate is a group of candidates running together on a shared platform. We are supported by other students who agree with our manifesto to change the University and fight the cost of living. We are experienced activists who campaign both on and off campus. We support  student workers, campus unions including the UCU, and unions across Sheffield, in their struggle for fair pay, better conditions, and secure contracts. Together we can win a better university for all.
South East (London)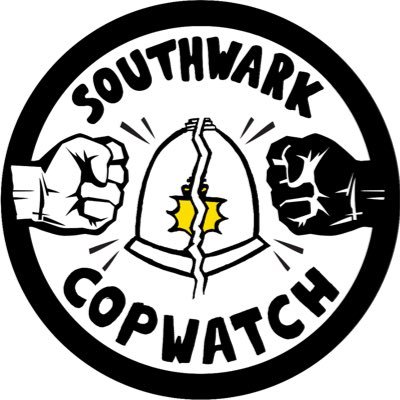 Our long-term goal is that everyone in Southwark is resourced and empowered to protect themselves and each other from police violence and the potential of community resistance is realised.To achieve this goal, we are working to co-produce and deliver a widespread programme of intervention/know your rights training to as many people as possible throughout the borough. 
We recognise that our movement will only be successful if it is large enough. Growing our group entails being visible through social media, community stalls and open meetings/events and actions, as well as building trust within the community by building coalitions with local groups.
As we work on developing our strategy and planning, we hold close in our hearts a vision of the future where there are no more deaths or trauma caused by police and state violence.

North East England (Darlington)
Our aim is to get out and engage local people across the 7 local authorities so that they can sign our petition and write to their councillors - increasing awareness and action against the incinerator. Ideally, we wish to stop it in its tracks ASAP. Shlomo Dowen (Coordinator of UKWIN) has said that if a moratorium on new incinerators was declared for England by the Government soon (as Wales and Scotland have done), this could happen. We will be pressing our MPs to lobby for this, along with supplying them with a paper on incineration overcapacity supplied by UKWIN. We have to throw all our resources at this one incinerator for now, but hopefully, SINE can grow and help to see in the future generation, building towards the circular economy, a new waste management system for the North East and moving away from incineration to transition instead
UK-Wide (based in London)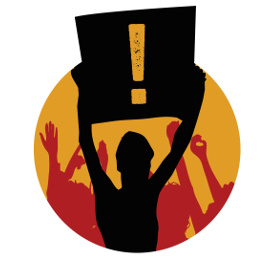 Get ready to join in the resistance to DSEI 2023. Every two years, the global arms trade comes to London. DSEI, one of the world's largest arms fairs, returns to London's Docklands this September. This is where those who profit from war, repression and injustice do business. This is where we can stop them.
Our aim is to bring an end to all UK Arms Fairs. We focus on the DSEI Arms Fair as it is one of the worlds largest arms fairs, which happens in London. It is a place where arms dealers from around the world come together to market their products, make trade deals, and create a 'shared ideology'.  To build a sustained, year round resistance in the UK to the international Arms Trade, hostile environment, militarised borders, policing and surveillance culture.
Midlands (Coventry)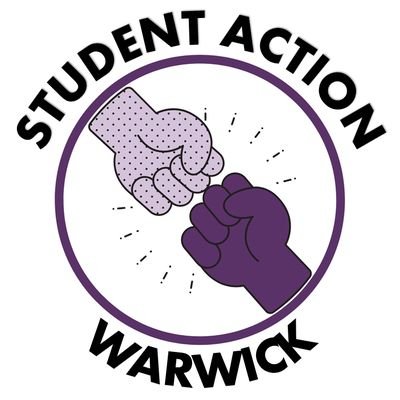 The goal of our arms off-campus campaign is for the University of Warwick to sever ties with the arms companies Rolls Royce and Moog. More specifically, we want to see them disinvited to careers fairs, for the graduate employment schemes which funnel students into these murder factories to cease, and for the University to cancel their lucrative research agreements with these companies.

We have a specific, winnable campaign to achieve some victories for us to mobilise more people over and add demands to over time. Universities should be for learning, instead of being complicit in weapon manufacturing and war crimes. These companies build weapons which kill civilians in Yemen, Syria, Afghanistan and Palestine (to name just a few). Students from these countries should be able to walk around campus, knowing it is free of ties to the murder factories destroying their home countries.
Northern England (Sheffield)
Our campaigns for asylum and migrant rights take place all over South
Yorkshire and beyond. We have campaigned for:
- Asylum tenants' rights- Hostile environment
- Against the detention of asylum seekers, including children
- Asylum seekers' right to work
- Equal access to health care and education
- Against deportations and abuse of people seeking asylum in the UK
- Supporting anti-racist organisation and join actions, demos, meetings and campaigns
North West England (Lancaster)
We are a tenants and community union, existing to organise renters and working class people in Lancaster and Morecambe to take collective action against injustices affecting our lives. Our model of organising is to use our strength in numbers to take action directly against power holders such as landlords, bosses and local authorities, where they hold decision making power over an issue. We are a membership organisation run collectively by its members - we operate with sliding scale membership dues, and use non-hierarchical participatory decision making. We organise on the principles of solidarity, care, and collective action for justice. In the long term, we aim for our union to be a vehicle towards redistributing wealth and power downwards in our community - by building political consciousness, strengthening social solidarity, and winning material gains for our members.
Midlands (Birmingham)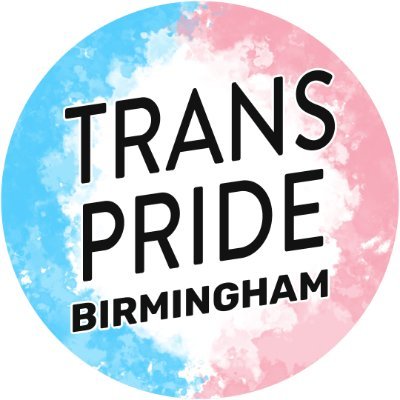 we are a flat based structured group, with none of the organisers having power over any others, or even members. We aim to show that flat structured groups are able to provide safe spaces in a sustainable way. The midlands doesn't have any other trans pride organisation and as we are the first, we are wanting to keep a trans ran group for the trans community, whilst working to break down barriers with the intersections which many of us have.
UK-Wide (Brighton, London, Manchester, & Newcastle upon Tyne)

We are a migrant-led movement working to oppose the encroachment of the militarised border into UK universities. We believe in freedom of movement for all students and workers here, as well as all other immigrants, travellers, and refugees. 
We believe all people are valuable and worthy of respect and care. We recognise the  crucial role international students play in the UK economy, but we choose not to talk about them in terms of their economic "contribution"; this both suggests that only rich international students have a place here and diminishes their far greater contribution to UK communities. Instead, we emphasise their rights to travel and learn, and how their ideas might enrich, and be enriched by, UK-based intellectual traditions. We demand an end to politicians' racist and xenophobic invocation of migrants, refugees and asylum seekers to justify divisive and dangerous policies that oppress us all.
Scotland (Glasgow)
The Peer Advocacy Project aims to tackle some of the root causes of the hostile environment that causes many people to be vulnerable to misinformation and bad legal representation. The peer advocates are members of the group who are trained in advocacy. They will be running sessions with the group on their immigration rights. The grant will be used to hire a venue (£360), volunteers and advocates expenses (£250) and refreshment/lunch (£350), and two advocates' phone top-up (£40) for six sessions.
Scotland (Glasgow)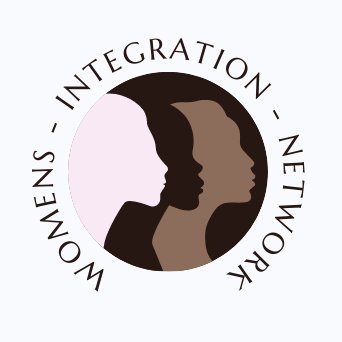 Our long term aims are to create a community of women who support, value and promote the dignity and equality of those in the asylum and refugee system. We want to inform women of their rights, support them to have those rights respected, develop a community who know how to speak up and have their voices heard and how to challenge systems which exclude them.
We aim to reduce isolation by encouraging valuable and sustainable friendships through social groups and communications whilst highlighting the challenges facing all women, with particular emphasis on supporting asylum seeking and migrant women, that are often marginalised within our communities.